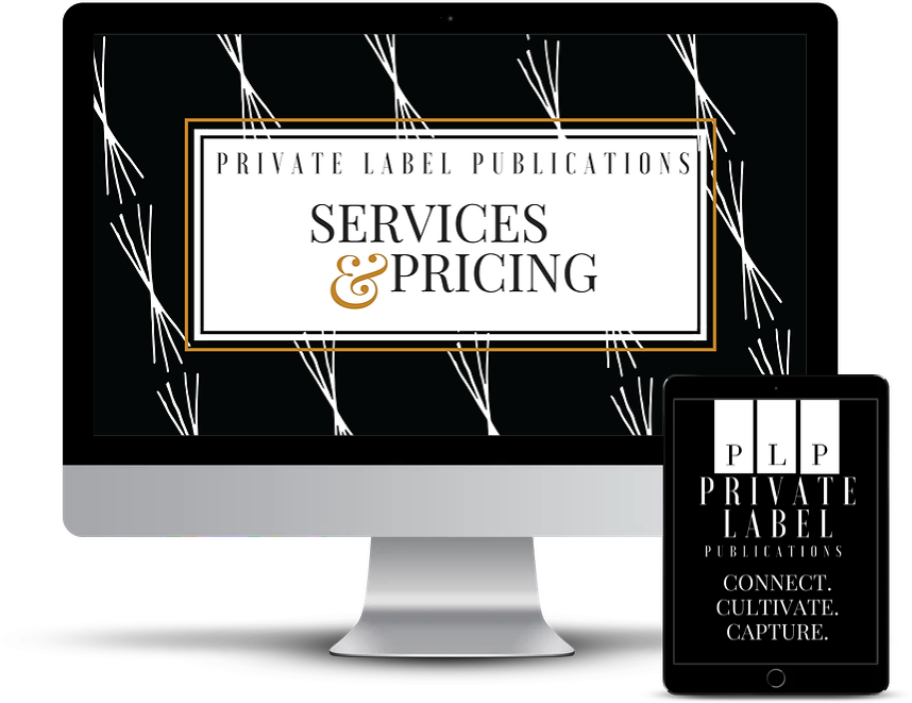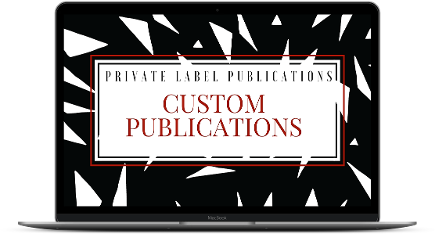 CUSTOM PUBLICATIONS
WRITTEN, EDITED, AND DESIGNED BY US FOR YOU & ONLY YOU
CHOOSE FROM 12-72+ PAGES
YOU OWN THE COPYRIGHT TO YOUR CONTENT
USE TO PROMOTE YOU, YOUR BUSINESS, OR CREATE YOUR VERY OWN LIFESTYLE MAGAZINE
FOUR TIERS TO CHOOSE FROM (SPOTLIGHT, SHOWCASE, BANNER, & FLAGSHIP)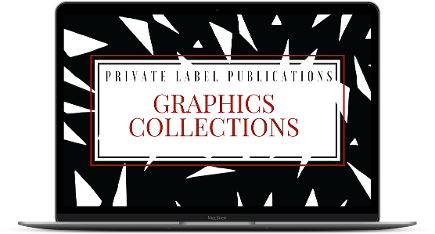 GRAPHICS COLLECTIONS
PURPOSELY DESIGNED TO COORDINATE WITH YOUR PUBLICATIONS, YOUR BUSINESS, AND YOUR BRAND
DESIGNED TO CREATE ENGAGEMENT WITH SIMPLE TEXT AND STUNNING IMAGES
TWELVE INDIVIDUAL IMAGES (24 TOTAL)
USE TO PROMOTE YOUR PUBLICATIONS IN EMAIL CAMPAIGNS AND SOCIAL MEDIA MARKETING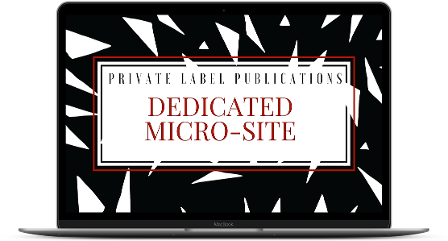 DEDICATED MICRO-SITE
BUILT, HOSTED, & MAINTAINED BY PRIVATE LABEL PUBLICATIONS IN 12-MONTH INCREMENTS
LINKTO YOUR WEBSITE, BLOG, AND SOCIAL MEDIA ACCOUNTS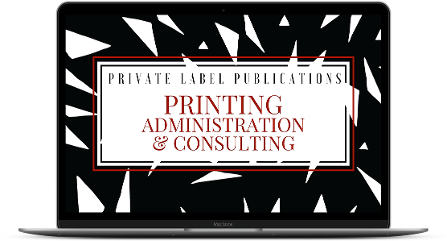 PRINTING ADMIN & CONSULTING
WE TAKE CARE OF SENDING YOUR FILES TO THE PRINTER, ARRANGING FOR DELIVERY OF PROOF, AND COMMUNICATING WITH THE PRINTING COMPANY ON YOUR BEHALF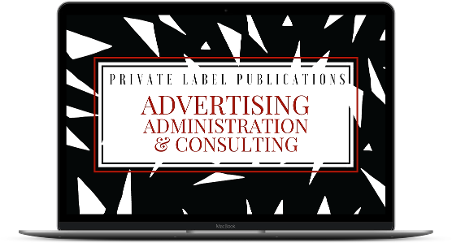 ADVERTISING ADMIN & CONSULTING
ASSIST YOU IN ESTABLISHING ADVERTISER FEES FOR YOUR PUBLICATION (ANOTHER STREAM OF INCOME FOR YOU)
MANAGE AD DETAILS FOR THE INDIVIDUAL ADVERTISERS IN YOUR PUBLICATION AND COMMUNICATE DIRECTLY IN REGARDS TO AD DESIGN, CONTENT, & CONCEPTS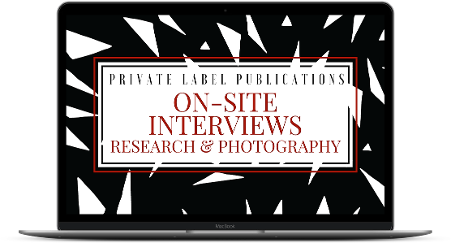 ON-SITE INTERVIEWS
CONDUCT IN-PERSON INTERVIEWS WITH KEY TEAM MEMBERS, CLIENTS (CURRENT & PAST), AND OTHERS
RESEARCH THE PEOPLE, PLACES, AND THINGS YOU WANT FEATURED IN YOUR PUBLICATIONS
TAKE PROFESSIONAL PHOTOS TO BE USED IN YOUR PUBLICATION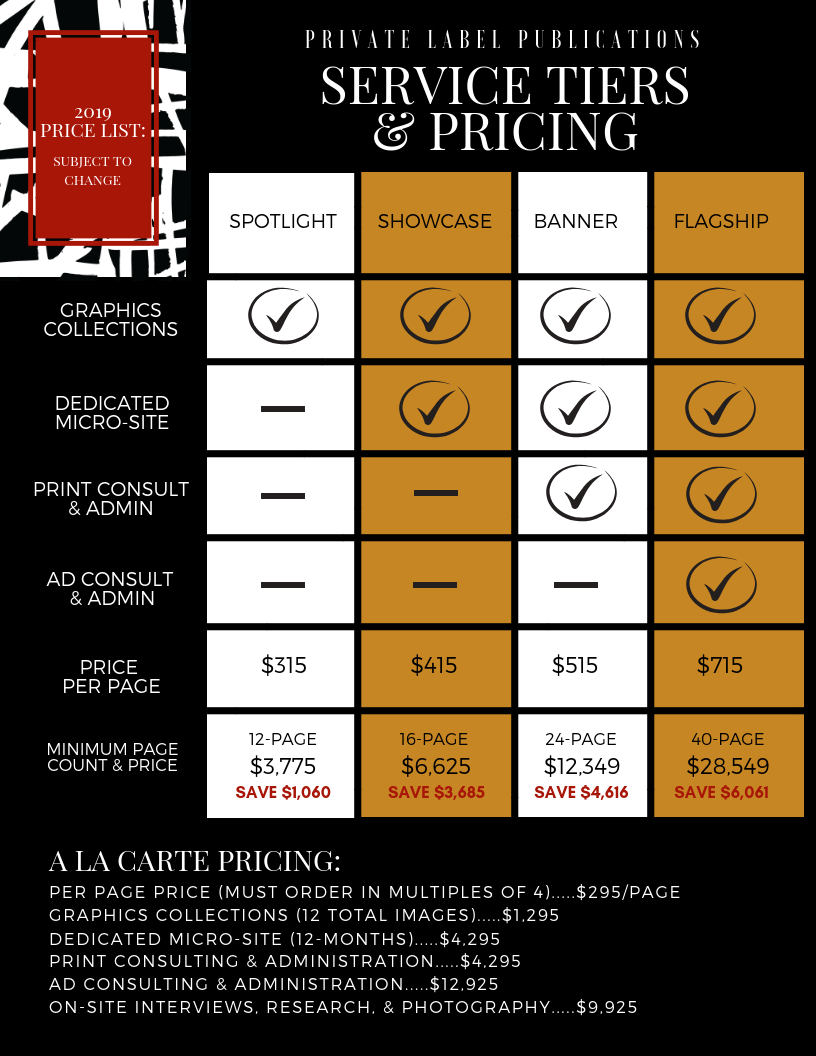 INTERESTED IN A MORE AFFORDABLE OPTION?
VISIT OUR SISTER COMPANY, STOCK PUBLICATIONS, FOR AFFORDABLE STOCK CONTENT OPTIONS THAT IS CONSISTENT WITH OUR HIGH-STANDARDS AND MISSION.
did you knowa "jiffy" is an actual unit of time, not just an expression.
...another useless piece of information from Private Label Publications. You're welcome!
© 2018-2019 Private Label Publications & Stock Label Publications
1631 Second Avenue West, International Falls, Minnesota 56649