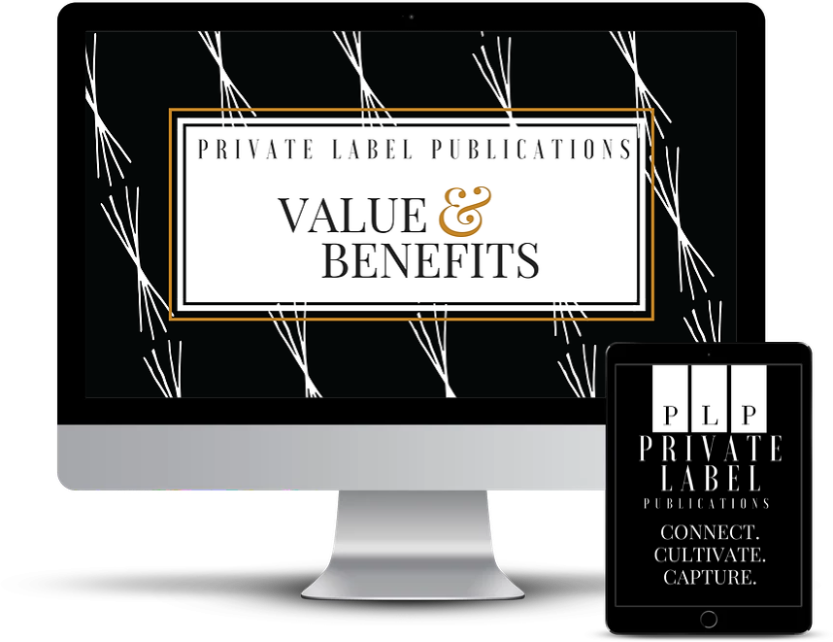 Experience the Private Label Difference
BE THE PROFESSIONAL YOU WOULD CHOOSE
Maya Angelou said, "Write the book you want to read." At Private Label Publications, we live by that statement.
So, we created a company we would want to work with.
At Private Label Publications, we are determined to bring our clients the highest level of customer care possible because that's what we look for in experts outside of our profession — professionals who genuinely care about our business, can handle our occasional madness, and professionals who are sympathetic (if not empathetic) to our situations.
As you know, there is a huge difference between cost & investment. Cost brings little to no value — kind of like paying rent. Investments, however, should be value-packed — a la investment properties. After literal decades of experience in real estate sales, professional writing, editing, publishing, marketing, and advertising, we know value when we see it. We also know how to give value.
Below are some of the features and benefits of our unique approach to the common newsletter and mass-produced real estate magazines and circulars.
Turn key, 100% custom news-zine publications have a higher level of engagement than traditional newsletters or publications that are focused on sales and promotions, only.
Every aspect of the publication process happens "in house." Starting with a complimentary brainstorming and strategy session, Sara and Sage will provide you with a comprehensive editorial calendar and a variety of options to choose from when it comes to content, articles, and features. You don't have to put the puzzle together when you work with us.
The content we create speaks to your target market's interests and lifestyle while creating emotion and inspiring action.
Stand apart from the crowd with dedicated publications that "wow" your clients and prospects.
Magazine-style formats are more visually engaging than text-based formats (plain PDFs, newsletters, blog posts, etc...).
Your business and message is always cast in a positive light because they are tailored to your specifications. These are great for PR purposes and promotion without being too "salesy."
These publications can open up doors to future projects — new listings, charity work, or the beginning of your multi-media empire (move over, Oprah and Martha!).
Your publications can be used as an outlet for your creativity and passions outside of your professional work as a real estate professional (read: fashion, luxury travel, high-end home design, fast cars, yachts, art, health, charity work, entertaining, etc...).
THE BOTTOM LINE IS THIS — HUMANS ARE EMOTIONAL CREATURES. IT IS WHAT MAKES US UNIQUE.
People like stories and images they can relate to and content that intimately resonates with them — this is the science behind "trust" and "instinct." At the end of the day, it is all about connection.
HAVE YOU REALLY CONNECTED WITH YOUR CLIENTS AND PROSPECTS?
If you are interested in learning more, please connect with us today or check out our Services & Pricing page. It is our passion to help businesses and brands connect and engage with their clients and prospects through thoughtful publications that speak with authenticity, humor, and honesty. If you still have more questions, please check out our FAQ's page to learn more about our process and how we can help you.
DID YOU KNOW MAINE IS THE "TOOTHPICK CAPITOL OF THE WORLD"?
...another useless piece of information from Private Label Publications. You're welcome!
© 2018-2019 Private Label Publications and Stock Publications
1631 Second Avenue West, International Falls, Minnesota 56649